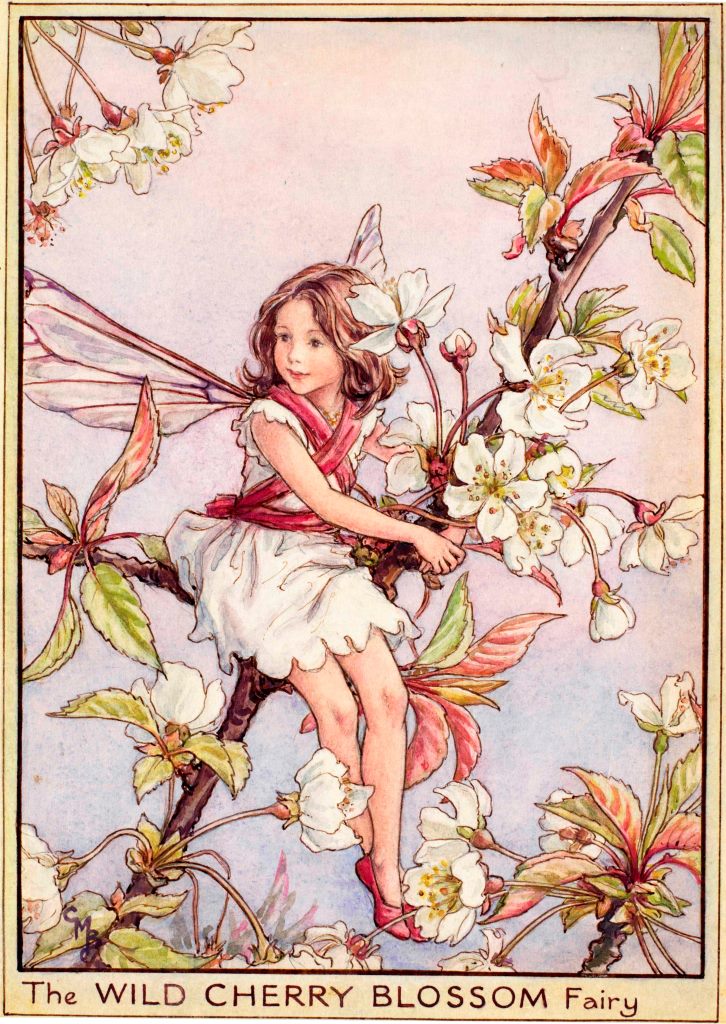 In April when the woodland ways
Are all made glad and sweet
With primroses and violets
New-opened at your feet,
Look up and see
A fairy tree,
With blossoms white
In clusters light,
All set on stalks so slender,
With pinky leaves so tender.
O Cherry tree, wild Cherry tree!
You lovely, lovely thing to see!